I am now writing for 4x4Wire.com. Check there for more trail reports in the future.

I attended Cal4Wheel's Winter Fun Festival in January 2003.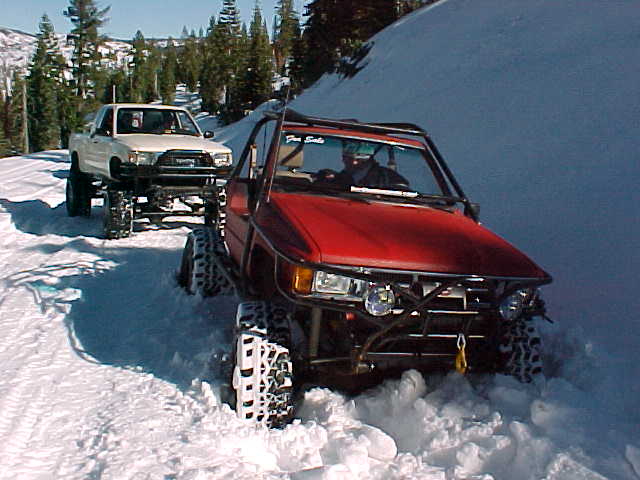 ProROCK held its final rockcrawling event of the season outside of Reno in November 2002.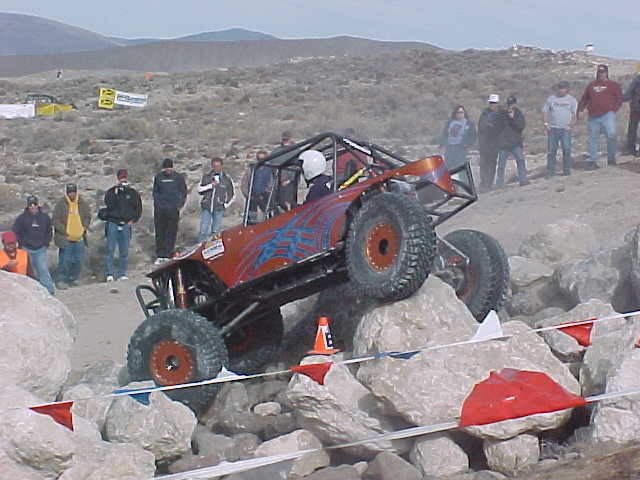 Mountain Transit Authority's Mud-N-Yer Eye 4x4 Frolic was held at Hollister in April of 2002.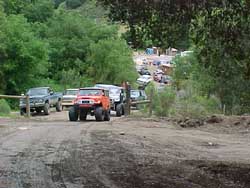 In April of 2002 I also made a trip to Death Valley.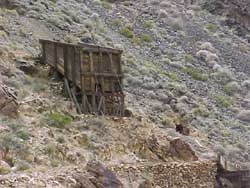 I went back to Ma Bell in Massachusetts for the day in August 2001.
In July of 2001 I flew out to California to run the Barrett Lake Jeep Trail with my parents and friends.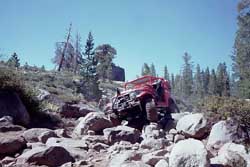 I rode along with Mike Fox at the 2001 Coal Mine Cruiser Classic.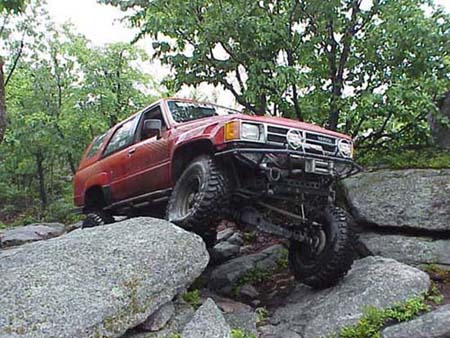 At the beginning of June 2001 I went to Massachusetts to wheel
and camp with the Eastern Four Wheelers.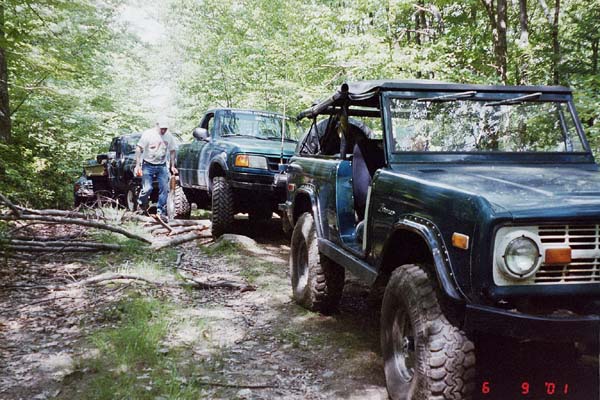 For more East Coast trip reports check out the following: